CACHE
PRINTING
SERVICES
cultural currency | exchange & circulation
---
Cache Printing Services is dedicated to the circulation of materials that are intended to facilitate an exchange of ideas and visual culture within physical spaces, both public and private. Toward this goal, Cache offers affordable, high quality printing to artists, designers, and community organizers. Based in Detroit, MI.
print cache
Print Cache is the publishing name used for projects that are initiated from within, in one form or another. This endeavor is still taking shape, but the first few booklet publications can be purchased --> HERE.
Risograph Printing
Riso MZ790/Stencil Duplicator
Print brightly colored posters, cards, pamphlets, or booklets in true spot colors! The MZ790 can print two colors per-pass on sheets of uncoated, medium-weight paper as large as A3/Tabloid, or as small as 4 x 6 inches. Pricing is based on the quantity of prints and the number of colors. For print runs of 50 or more, the cost per-page is often less than digital printing, though some additional design skills are needed to prepare color separations; please see the submission guidelines. Prepress design and finishing services are charged separatelly.
Wide-Format Graphics
Epson 9800/Archival Inkjet
Print large-scale photographs or digital artwork up to 44 inches wide using archival Epson UltraChrome inks. Pricing is based on the type of media and the size of the printed area. Premium Luster, Gloss, or Enhanced Matte photo paper is provided, or you can supply your own material. Color-calibration for specific media is also available.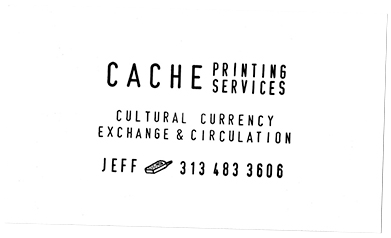 Riso Ink Colors
<!—- COLOR CHART —>
Black
Light Gray
Burgundy
Bright Red
Red
Orange
Sunflower
Yellow
Light Lime
Green
Forest
Light Teal
Sky Blue
Medium Blue
Federal Blue
Purple
Fluorescent Pink
Brown
+1 Coming Soon


Submission Guidelines
There are two basic ways to generate stencils on a Risograph:
the Mechanical-Copier Method
the Digital-Printer method
The Mechanical-Copier Method
Mechanicals were the name given to the cut & paste layouts pre-digital designers used to make offset litho plates with a copy camera. In a similar way, the scanner on top on a Riso functions like a copy machine, affording designers the ability to make color separations by hand. In order to use the copier method, each color must be a grayscale representation of the desired ink color, to scale, with any necessary printing marks included.
The Digital-Printer Method
When properly networked, digital files can be sent directly from a computer to the Riso, allowing it to also function like a digital printer. Digital separations must still be set up like a mechanical, formatted as a grayscale PDF file. Design programs utilizing Layers, like Adobe Photoshop or Illustrator, can be used to help compose images, but all layers must still be converted to, and separated as, CMYK or Spot color ink Channels. Files are considered print-ready when each channel is saved as a grayscale PDF file.
If this is all new to you, please contact me for more inforation! In addition to some free basic training, prepress, including custom color separations from RGB or CMYK files/photos/artwork are also available for an additional fee.
Timeline & Quotes
Good communication and copy-flow is super important! Please get in contact to talk about your project, sooner rather than later; to check on availability of materials, and to establish a timeline.
Quotes are available after outlining the cost and project variables, but you will have to help do the math when determining the best fit for your project parameters.